We believe that the right technology supported by sound business strategy can disrupt existing markets and create opportunities for value creation. At the same time, we equally believe ideas are cheap and execution is underrated.
In the main, we target vertical industries and markets where our experience, track record, expertise and network can add value and help to grow into better businesses. We have worked across a variety of industries but with a focus on healthcare, telecoms, software and ICT infrastructure where there is a long term opportunity to disrupt existing business models with technical or business process innovation. We have worked with customers both domestic and international, private and government and spanning a broad range from start – up to large corporate.
Our people have over 40 years combined experience in sales and marketing, operations, financial planning and capital fundraising.
Our motivation is to identify opportunities where we believe there is the potential to successfully disrupt mature businesses and when we can add value with a "hands –on" approach and a wide range of services such as;
Sales strategy, implementation and post-sales support
Financial modeling
Management Consulting
Business Process Outsourcing
Cost reduction programmes
Investment and Funding strategies
Corporate restructuring
Board Advisory
Commercial Due Diligence and feasibility analysis
We also partner with ambitious companies and founders to scale their businesses, on occasion taking equity positions in projects or companies that we can add value either with expertise or capital.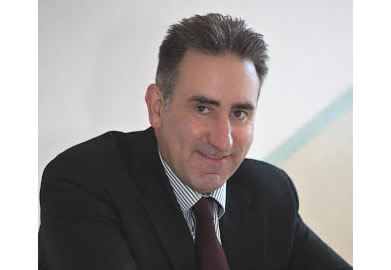 Richard Cooke
Director
Richard has over 25 years senior experience leading high growth technology companies in telecoms, Internet, software and health IT. He has worked with companies from start- up through maturity and exit as well as managing large corporates. He managed Ireland's first Internet service provider EUNet after it's sale to Esat Telecom in 1997 and it's subsequent rebranding as EsatNet. After Esat's acquisition of the PostGem, Ireland- online business from the Irish Postal Service in 1999 for over €100m, he led the growth of Esat's broadband business. Thereafter upon British Telecom's acquisition of Esat Telecom PLC in 2000, he became CEO of the Esat Group (now BT Ireland www.btireland.ie) managing over 1,100 employees across multiple lines of business and with annual revenues of over €200m. During this time, he also served as Vice President of BT Global Services from 2000 – 2002.
Since then, he has been an investor, founder and CEO with several technology start – ups including itsmobile (sold to Alphyra/Payzone) and the Axia Netmedia consortium, a subsidiary of Axia of Canada.(www.axia.com) and Celtrak, a provider of GPS services.(www.celtrak.com)
Most recently he was CEO of niche health IT company, Lincor Solutions (www.lincor.com) from 2005 – 2014. In 2008 and 2009, Lincor was ranked No. 1 and No. 2 respectively in the Deloitte Fast 50 ranking of the fastest growing technology companies in Ireland. In 2012, he closed a $10m "Series A" funding round with a US venture fund. Subsequently he then relocated to the USA, establishing the company's North America HQ in Nashville TN and recruiting a new management team before leaving the company in 2014 to return to Ireland.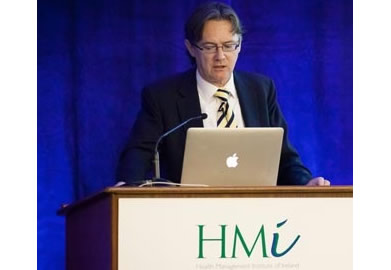 Tom Byrne
Director
Tom Byrne is a former Chief Financial Officer(CFO) of the Health Service Executive(www.hse.ie) Ireland's national health authority and largest employer. Prior to his role with the HSE , he was Group CFO and a Director of BT Ireland .Tom also held the position of VP finance with BT Global Services. Prior to this he was CFO of Bristol Myers Squibb`s Bulk Pharma operations in Ireland and joined from BASF Ireland where he was Finance Director and Company Secretary.
A graduate of Trinity College Dublin, he is a Fellow and past president of The Chartered Institute of Management Accountants Ireland and a past president and trustee of the Trinity College Business Alumni. He has held Board membership of a number of companies and charities, and currently is a Director of the BT Young Scientist and Technology Exhibition. In 2008 he was appointed by the Minister for transport to the Board of Bus Eireann. Following graduation from Trinity he qualified as a Chartered Management Accountant with the Jefferson Smurfit Group and was CFO of Richview Browne and Nolan (subsequently Smurfit Web Press), one of Irelands Largest Print companies. Tom also currently sits on the finance and risk Committee of the Royal Dublin Society.